8.9.2008 after long time we have again news. We found for Sarah beatiful dog in Austria and we went there on Saturday 9.8.2008. And yesterday we got confirmation that we can expact puppies in October. If you are interested please
contact us
.
2.5.2008 Officially Saroh got titul CZECH JUNIOR CHAMPION and also we got registration of kennel Bernese mountaing dog - name LUSARA
30.4.2008 We celebrated "Witches day" and we really enjoyed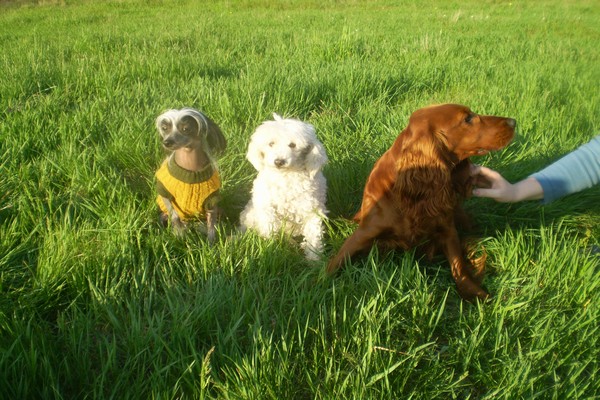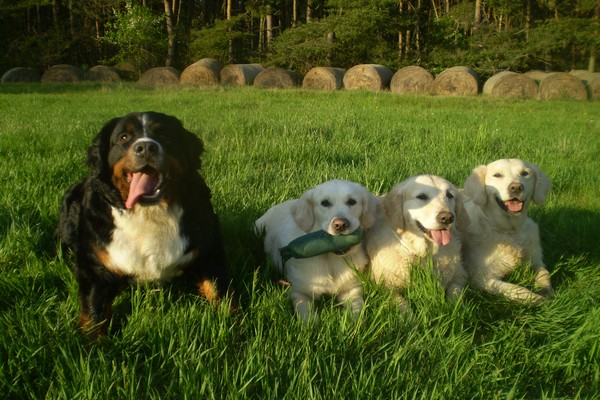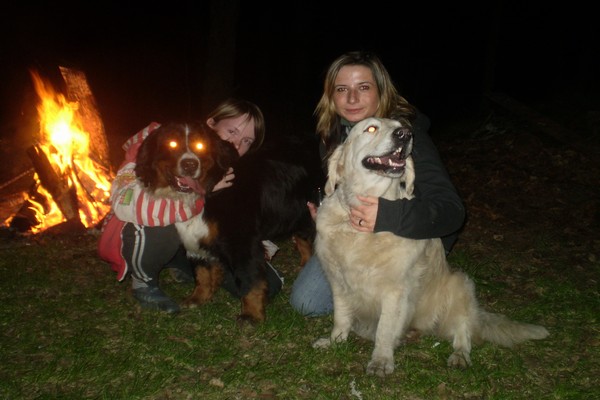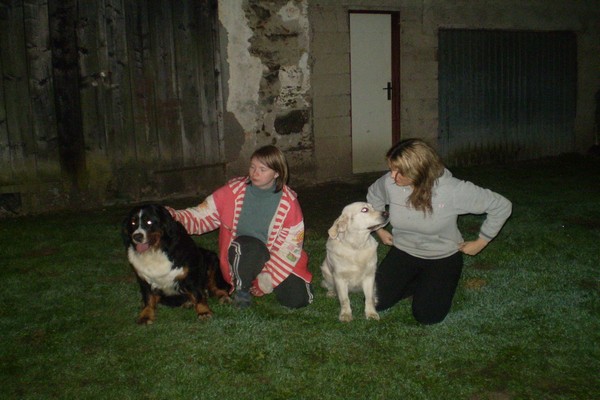 20.4.2008 Again I had successful weekend. I again had same result as last week - International dog show in Ceske Budejovice - middle class
Excellent 1 CAC res CACIB
, I made good conditions to get titul CZECH JUNIOR CHAMPION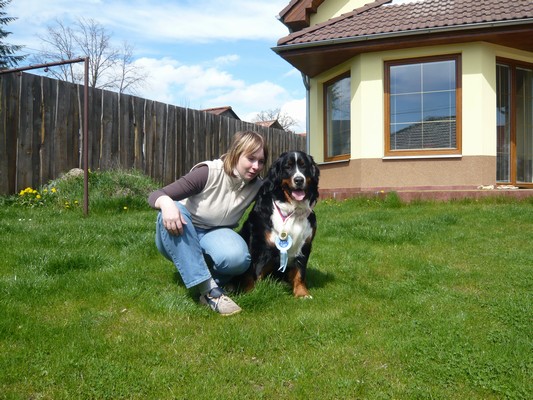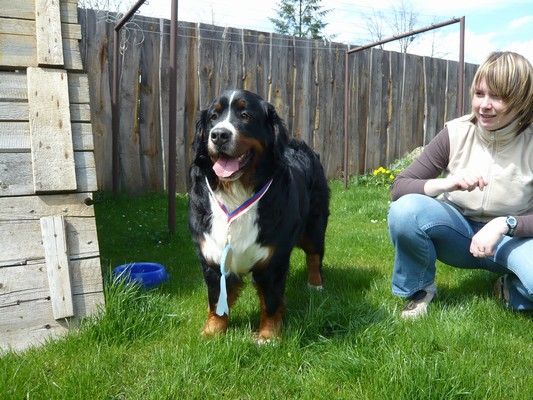 13.4.2008 Today I went to dog show in Austrian and I achieved great success. I had four compatitors and I won -
Excellent 1 CACA, res CACIB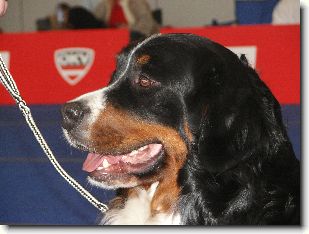 1.3.2008 This time we had club´s dog show in Ceske Budejovice so it was closed to my house. I had 20 compatitors in middle class and I got the second place - Excellent 2 Res. CAC.
12.1.2008 I continue in my dog show´s career in new year. This time I had to travel long time to Olomouc. But I visited my brother Sebastian and we really enjoyed this weekend. There was also Bernadetta Valašské slunce. And I got mark Excellent 4 at the dog show.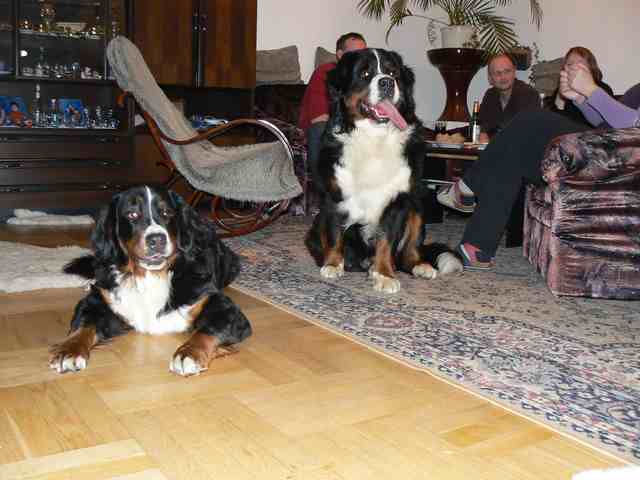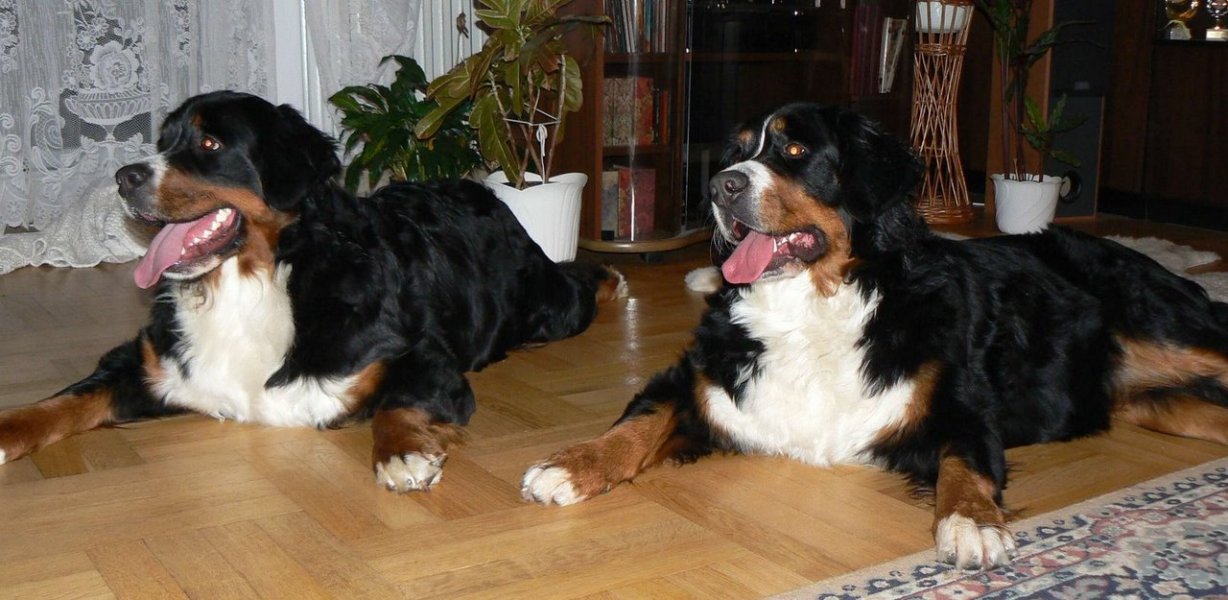 1.-2.12.2007 I visited International dog show in Wels, Austria and I had nice results (more in dog shows) and also some of my friends spent one night in our house. It was beautiful weekend and hopefully we will repeat it.
24.11.2007 I attend a breeding club control in Mlada Boleslav and I passed successfully and now I am officially a breeding dog. Now we have to find right dog for me.

18.11.2007 I visited International dog show in Prague and I had many compatiors but I got the third place - Ecellent 3

19.21.10.2007 We decided to visit my country of birth - Slovakia. It was long journey and we spent very nice weekend there. And I attend a club dog show in Velke Meder where I met my breeder, my brother and other friends. I also had nice result - Excellent 2, res.CAC.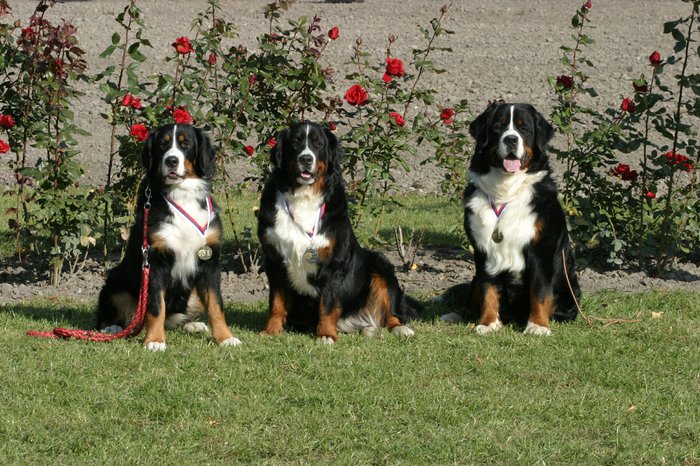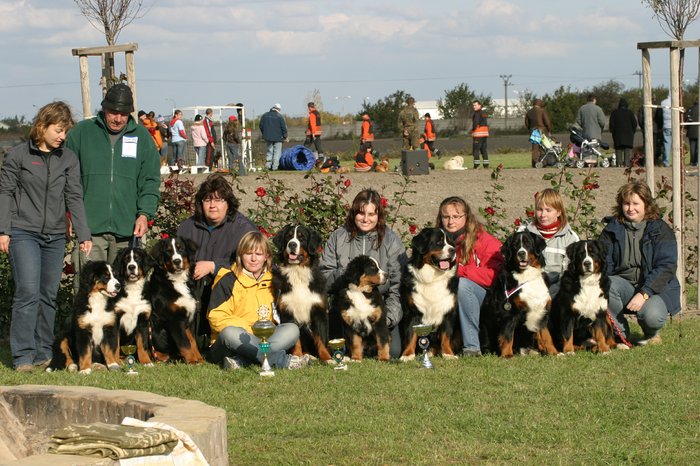 10.-14.10.2007
I looked after my friend
Aillin
. We enjoyed this time and hopefully we will spend again holiday together.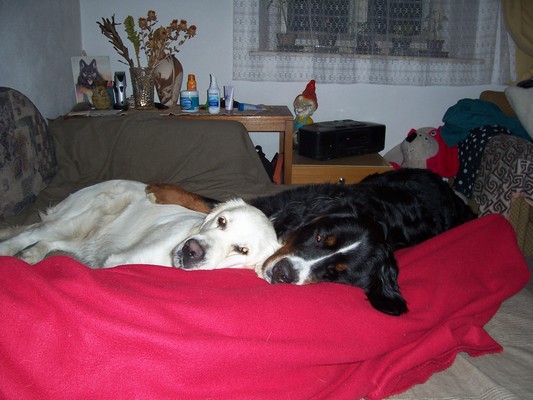 7.10.2007
I visited International dog show in Ceske Budejovice. I was not in good condition so I got mark only Very good
14.9.2007
I passed RTG examination with results - HD 0/2, ED 0/0, OCD neg.
9.9.2007
I visited National dog show in Brno and I was on the third place - Excellent 3
7.9.2007 The holiday finished and I have to go to school. But I like it there because I have there many friends. Hopefully in future I will be able to pass an exam.
2.9.2007
I went to another dog show - International dog show in Mlada Boleslav and I got Excellent in jsme se zúčastnila další výstavy - Mezinárodní výstava psů v Mladé Boleslavi a ve třídě mladých jsem získala známku výborná (více v sekci výstavy)
22.7.2007
I visited national dog show in Mlada Boleslav. And I achieved great success, I had 12 competitors but I won - V1 CAJC
And also my brother
Sebastian
won his class and he got the third CAJ and he is now
CZECH JUNIOR
CHAMPION
From 1.7.2007 I have new friend - seven weeks old English cocker spaniel. She lives with my grandmother at the cottage where I spend most of the free time. She is a great toy. (more in My friends)
---